Are you a Western Cape Judge?
April 26 2014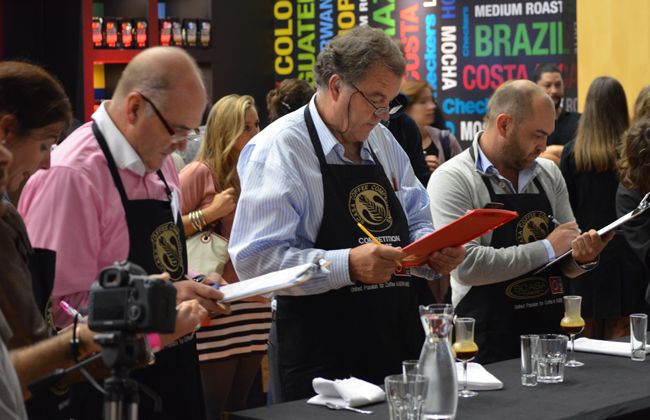 Do you have a keen pallet? Are you passionate about the Southern African coffee industry? If you have what it takes to be a Barista Championship judge, you should know these rules very well and you should be signing up to judge at the Western Cape coffee competitions, held at Hostex Cape Town between 21st - 23rd May 2014.

Please email George Bertolis before Thursday 1st May 10am, if you are available to be part of the judging team! Once we know who is available we will let you know if you are going to be a coffee comp judge.

To judge, you will be required to attend the compulsory judges calibration, tasting and training session on Monday (19 May 2014) You will also need to attend a calibration session each morning before the beginning of competition time as well as the barista debriefing after the championship.

You will be tested on the WBC rules & regulations (Click here to download) and you should have an understanding of WCE rules & regulations. There will also be various coffee taste tests...so practice and prep for the training!
Thank you to our Western Cape competition sponsors involved...